Email marketing: simple and effective
Launch personalized campaigns that target the right audience.
CREATE EMAILS IN A FEW CLICKS
Create, organize and personalize your content without doing or knowing any HTML coding. Our drag-and-drop editor gives you all the flexibility you need to create stunning emails.
Adjusting colours, images and content is a breeze to personalize the template and to reflect your branding. Our library has a wide array of templates to choose from; they are all responsive for optimal experience on mobile devices.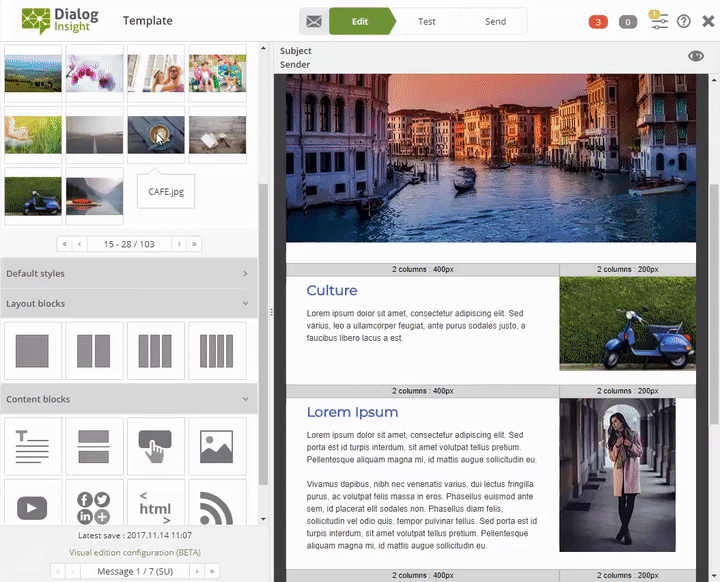 BOOST RESULTS WITH PERSONALIZED COMMUNICATIONS
DYNAMIC CONTENT & ARTIFICIAL INTELLIGENCE (AI)
Increase engagement and conversion rates with dynamic messages that are highly personalized and always spot-on.
You can rely on our intelligent tools to do the work for you. Predictive analysis based on behavioural data ensures the highest level of personalization. Get instant results with:
Product recommendations
Content based on interests and actions
Content based on profile data
A ROI OF UP TO $44 FOR EACH DOLLAR INVESTED
SEE WHAT WORKS AT A GLANCE
A|B TESTS, MULTIVARIATE TESTS AND INBOX PREVIEW
Test content, design, subject line, send time and more! Easily identify which elements help convert contacts to improve your campaigns. Carry out as many tests as necessary and deploy the best strategy to max your results.
Optimize user experience by previewing your message as it will appear on over 70 email software and mobile apps thanks to our integrated tool.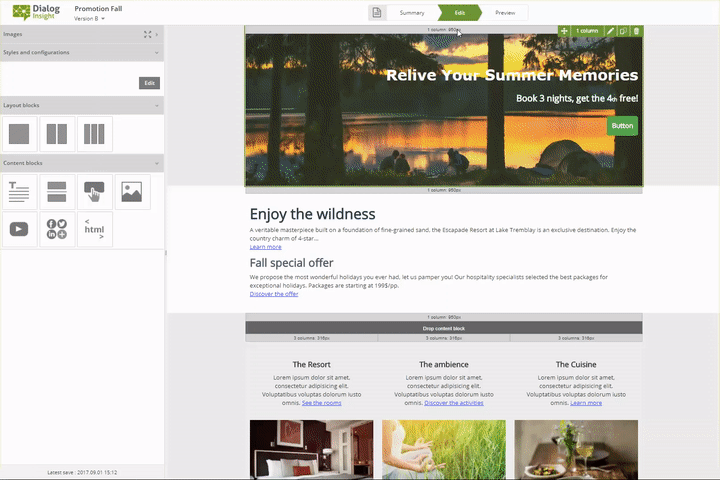 MAXIMIZE THE IMPACT OF YOUR EMAILS
Build landing pages for each of your campaigns, whether to inform visitors about your new product or to promote a special offer.
Engage your audience and achieve greater impact through blocks of dynamic and personalized content. The drag-and-drop editor makes it easy to add content in a few clicks.
Define your conversion goal and perform A|B testing to optimize your conversion results.
COMPLY WITH LAWS
CANADA'S ANTI-SPAM LEGISLATION AND THE GENERAL DATA PROTECTION REGULATION
Avoid fines. Effectively manage and comply with Canada's (CASL) and Europe's (GDPR)
legal obligations regarding personal data and consent requirements. Maintain an optimal contact base while staying in the legal frame.
Manage email consent
Manage cookie consent
Manage email compliance
Manage records
OPTIMIZE EMAIL DELIVERABILITY
GOOD PRACTICES AND RELIABLE TOOLS
Email deliverability is at the heart of our expertise. We always ensure our clients get successful campaign results through proven practices such as whitelisting, dedicated IP addresses, and more.